News
Merseyside Road Safety Partnership supporting the WPA pavement parking campaign
The Partnership is now supporting our pavement parking campaign, and we will be adding their logo to future printings of the A6 windscreen flyers. (Feb 2019)
---
Support from RoadPeace for pavement parking campaign
The charity RoadPeace is now supporting our pavement parking campaign, and their logo will be added to the A6 information flyers. (Jan 2019)
---
Tackling pavement parking
Members of Wirral Pedestrians have been out educating drivers that Pavements are for People - and that it is an offence to drive on to a pavement to park and an offence to obstruct pedestrians. (June 2018)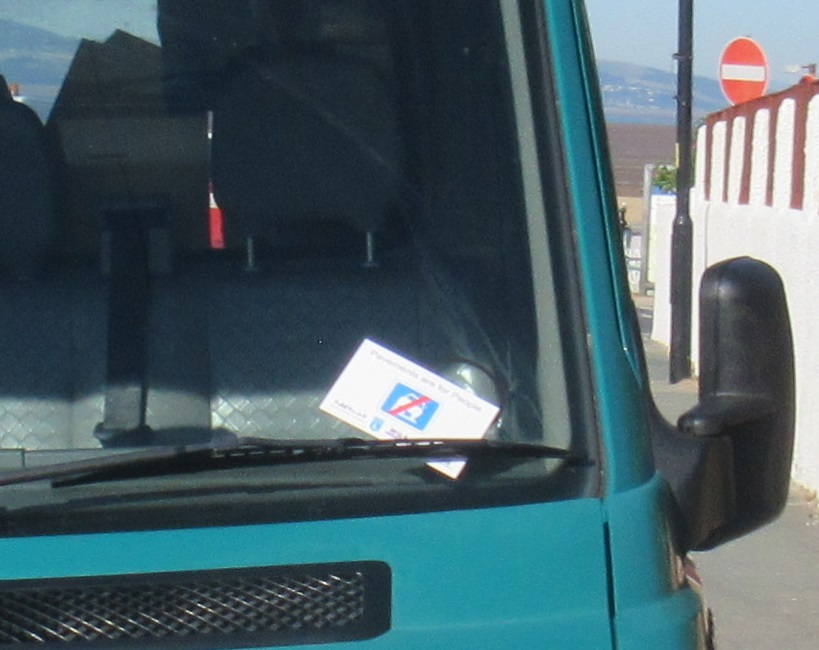 ---
Pavement parking flyers
We have just taken delivery of another 5000 A6 pavement parking flyers to remind motorists that it is an offence to drive on to a pavement to park, and an offence to obstruct pedestrians. They will be distributed via libraries, police stations, and community groups. The total distributed with Liverpool Pedestrians has now reached 15,000, with improvements on many roads. (June 2018)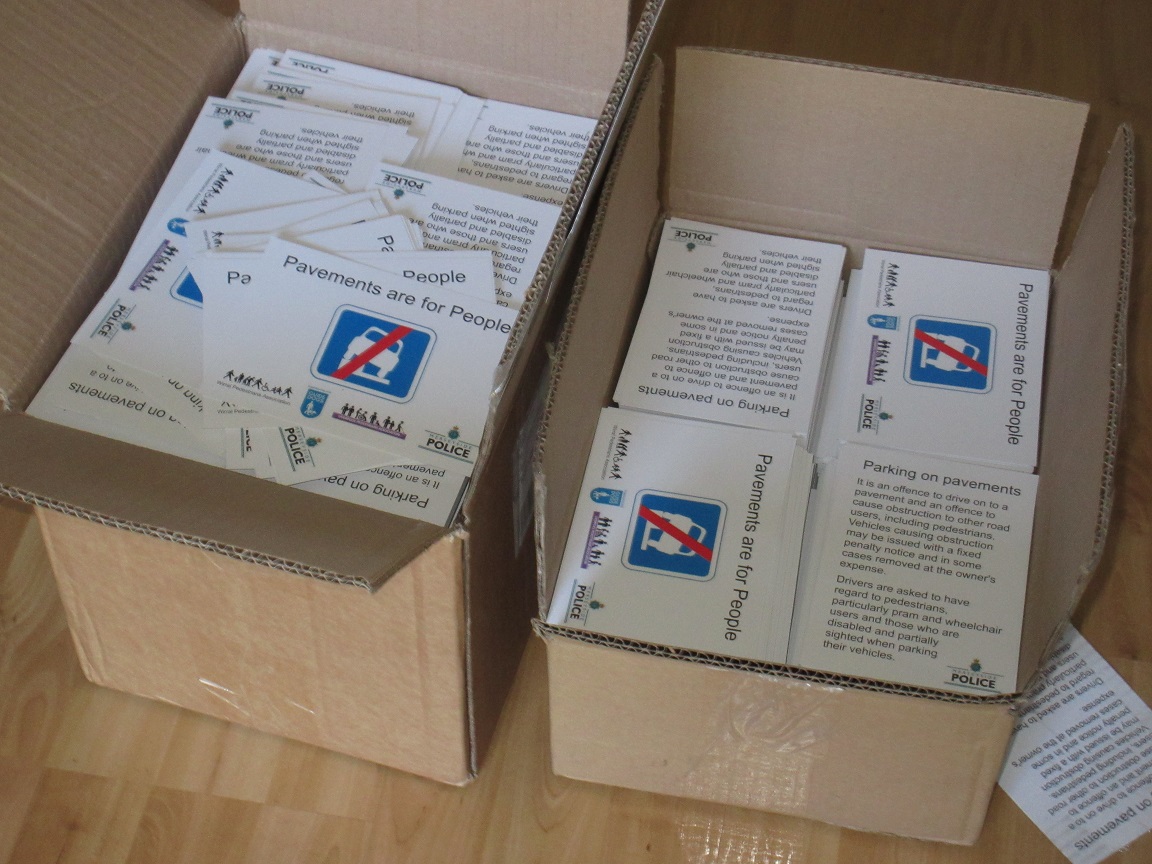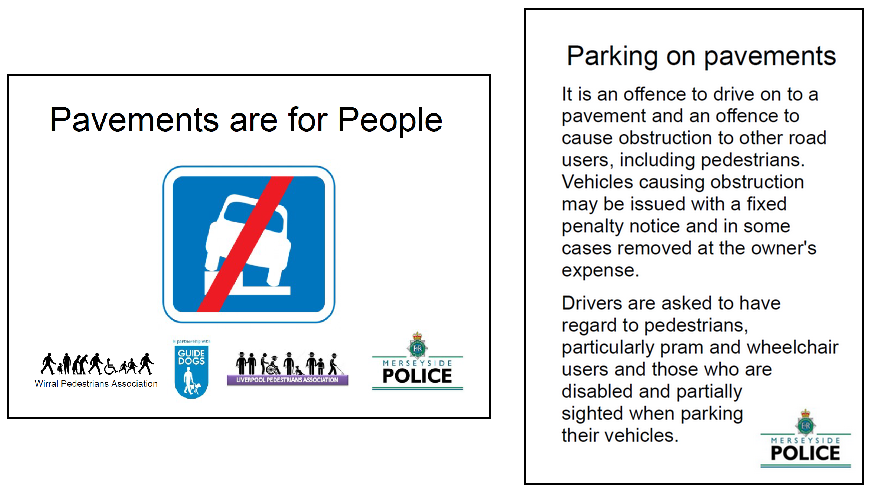 Download flyer .pdf
from here
.
---
Letter template for companies parking illegally on pavements has been updated
Our standard letter for companies and other organisations has been updated to include the news of the child's death in Neston.
See here.
(May 2017)
---
4-year-old killed in Neston by van while the driver was parking on a pavement
A 4-year-old girl was killed while on her way to pre-school on her scooter when a van was driven illegally on to a pavement in Neston to park. The driver was delivering wood. See excerpts
here
or the full
Liverpool Echo
article
here
. The incident happened in January 2016, but has just come to light as the case reached court in March 2017.
Many people have been warning for years that something like this was bound to happen, but no effective action has been taken by those in positions of authority. We are hoping that this death will now lead to the necessary action being taken.
---